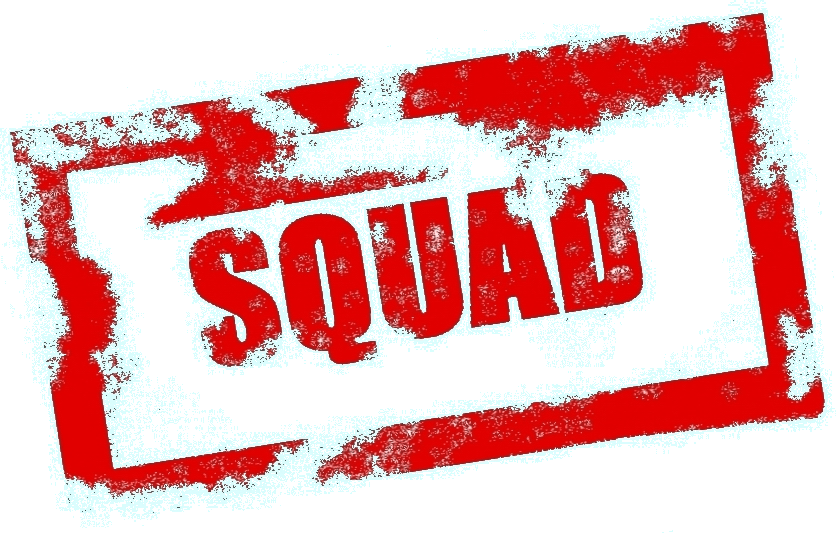 Squad Training
"Squad: A small group of people having a particular task."
Here at Bay ActivePT we believe that we are stronger together. That is why we created SQUAD! Small group training for those who want to move, look and feel better. Our innovative classes have been designed to not only be enjoyable but also educational. Teaching our client about their body's and how to optimize there own personal health and performance. Come and join in on the fun.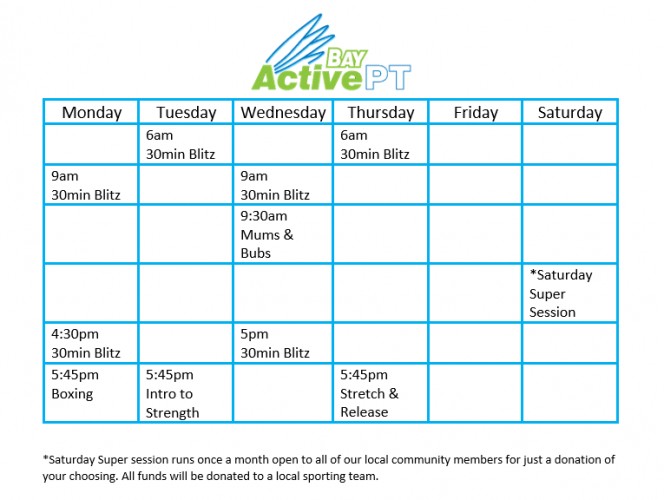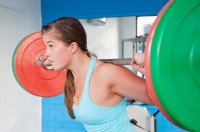 Intro to Strength
Do you want to move better?
DO you want to feel strong?
Do you find big gyms intimidating?
Are you confused with where to start?

Then Intro to Strength (ITS)is the class for you. Our newest Squad format, designed by Kate herself this class takes your from complete armature through all the basics and proper technique so that you can begin lifting and feel strong.

This unique class format allows you to learn new skills and track your performance. Class numbers are keep small to ensure adequate time with trainer.

Learn the fundamentals to Strength training in a boutique friendly environment so you can move,look and feel better. Come and join in!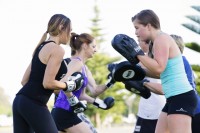 Boxing
Perfect for clients looking at improving their cardiovascular fitness while smashing the calories and toning. This 1hr program starts with 45 min targeted for boxing fitness followed by a 15 min core workout. Come and duck and weave your way to the your exceptional new body!

During Punched you will focus on a variety of skills including;
Cardiovascular Fitness, Agility, Technique (both upper and lower body), Foot-work, Core Conditioning plus loads more!

Book in for your initial complimentary appointment to get started this week!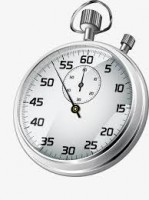 30min Blitz
30min Blitz is the unique High Intensity Interval Training program offered by Bay ActivePT.
You will be warmed up, worked out and cooled down in just 30mins making this style of workout ideal for the busy mum or worker.
Designed to ramp up your metabolism so you burn more throughout your day. Helping you to achieve your desired body.
Classes run Monday - Friday but book out quick, therefore we advise that you book in advance to avoid disappointment.
Maximum of 4 people per class means you get focused time with the trainer to ensure you get through your workout using high quality techquie preventing injuries and promoting muscle tone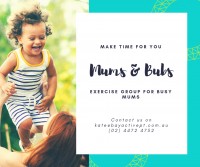 Mums & Bubs
A fully interactive exercise group. This group allows mum to instill her essential health and fitness values into her little one at the youngest of ages. In a fun environment. Babies will be split into three groups;
- Pre-Crawlers
- Crawlers
- Toddlers
Before Participating mum and bubby must meet with the trainer for a free consult to complete a health screening. Mums & Bubs is a fun 45min workout for mother and child to grow and bond together.
This innovative program allows mum's to work with their child while getting back into shape!

Currently Mums & Bubs is running
Bookings Required, email or call for more details.!